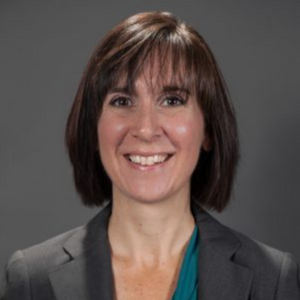 Professor
Department of Chemistry and Biochemistry
Founding deputy directior
Center for Materials Interfaces in Research and Applications
Phone: (928) 523-9062
Email: Cindy.browder@nau.edu
Office: Science and Health Building, Room 338

Dr. Browder's training is in traditional small-molecule organic synthesis, and she has expanded her work into drug design and polymer chemistry.  Solid polymer electrolytes are important for safe power storage devices, and the Browder group explores new compositions in an effort to develop a fully bioderived polymer systems to contribute to the growing renewable energy sector.  Our drug design work explores novel chemical structures as enzyme inhibitors for both bacteria-specific and broad-spectrum antibiotics.
Excellence in Curricular Innovation Award Northern Arizona University (2018)
Gold Axe Award Influential Advisor Northern Arizona University (2016, 2010)
Provost's Award for Outstanding Faculty Advisor Northern Arizona University (2015)
Outstanding Educator  Northern Arizona University Athletics (2010)
Louie Award Nominee, "Most Awesome Professor" Northern Arizona University (2009)
Professor, Department of Chemistry & Biochemistry, Northern Arizona University, Flagstaff, AZ (2007-current)
Editorial Board, Cogent Chemistry, Taylor & Francis Group (2016-2020)
Assistant Professor, Department of Chemistry, Fort Lewis College, Durango, CO (2001-2007)
Representative Publications
"Experimental characterization and model predictions for twisted polymer actuators in free torsion." Swartz, Amy; Ruiz, Diego; Feigenbaum, Heidi; Shafer, Michael; Browder, Cindy. Smart Mater. Struct. 2018, 27, 114002-114014. DOI: 10.1088/1361-665X/aad81d
"Development of a PEO-based lithium ion conductive epoxy resin polymer electrolyte." William Andrews,*Andrew Leibig,*Porter Marsh,*Jeremy Cook,**Cornel Ciocanel, Gerrick Lindberg, and Cindy Browder. Solid State Ionics, 2018, 326, 150-158. DOI: 10.1016/j.ssi.2018.09.013 
"Copper Induced Cyclization of α,β-Unsaturated Carbonyl Compounds to Isoxazoles." Cindy C. Browder, Christopher B. Moss,*Matthew B. Kraft,*Paige L. Petrucka,*Tara S. Morey,*Christopher W. Leach,*and Nicholas C. Gearhart,*Letters in Organic Chemistry, 2011, 8, 229-233.
"A method for the selective formation of dimethyl acetals in the presence of hydroxylamine." Mickelsen, K. J.;*Tajc, C. M.;*Greenwood, K. R.;*Browder, C. C. Synth. Commun. 2012, 42, 186-194. DOI: 10.1080/00397911.2010.523156
"Recent Advances in Intramolecular Nitrile Oxide Cycloadditions in the Synthesis of 2-Isoxazolines." Browder, C. C. Current Org. Synth. 2011,8, 628-644.
"Efficient Construction of Benzohydrindenones from Aryltrienones via Domino Nazarov Electrocyclization — Electrophilic Aromatic Substitution. "Cindy C Browder· Fredrik P Marmsäter· F G West.Can. J. Chem. 2011, 82, 375-385. DOI: 10.1139/v03-203
"Biosynthesis of the 3,4-Dihydroxybenzoate Moieties of Petrobactin by Bacillus anthracis."Andrew T. Koppisch, Kinya Hotta,David T. Fox, Christy E. Ruggiero, Chu-Young Kim, Timothy Sanchez, Srinivas Iyer, Cindy C. Browder, Pat J. Unkefer, and Clifford J. Unkefer.J. Org. Chem. 2008, 73, 5759-5765. DOI: 10.1021/jo800427f
"Modular Structural Supercapacitors for Increased Energy Storage." Browder, Cindy; Ciocanel, Cornel. US Provisional Patent Application in preparation.
"Structural supercapacitors." Ciocanel, Constantin; Browder, Cindy. Patent Application PCT 13/37217, US 14/391,975. (2013). European Patent No. 2838926; Australia Patent No. 2013249144; United States Patent No. 10,147,555.
"Structural supercapacitors, continuation-in-part." Ciocanel, Constantin; Browder, Cindy. PCT Provisional Application No 15/472,119. (2017) United States Patent No. 10,147,558.
"Multi-layered structural supercapacitors." Ciocanel, Constantin; Browder, Cindy; Cambou, Bertrand. US Provisional Patent Application 62/357,280; European Patent Application 18164363.6. (2017)