¡MIRA! Scholars 2024 Application
The ¡MIRA! Scholar application is now open! To apply to become a 2024 ¡MIRA! Scholar, please follow the directions and requirements below. For more information on the scholarship, please visit our ¡MIRA! Scholars page. 
Application Requirements:
The application package should include your most recent resume. No page limit. A resume presents your story by highlighting your:
Name/contact information
High school/town
NAU major (if known, if not indicate your interests)
Background and/or work experience
Any other important professional information
No two resumes are alike, you are not like other people. Format your resume in a way that works for you.
Have questions about your resume? Come visit us during office hours!  We can look at what you have started and suggest changes if needed. Let us help you!
Here are two examples of student resumes/CV. Please tailor your resume to suit your experience.
The personal statement should be 1 page and cover:
 Your background, information about yourself
Address your interest in ¡MIRA! and how it fits into your future plan
In Google Form list 3 ¡MIRA! professors that you would be interested in working with in their labs as a Research Assistant.
Have a STEM mentor send an email to mira@nau.edu, with a letter of recommendation speaking to your attributes as a student/mentee. The letter can be written by any of your STEM mentors, professors, or instructors (including high school).
These letters of support are due by December 1st, 2022. It is advised you send your mentor your other application materials when you request the letter from them.
Submit your completed application via Google Form by November 22nd, 2022.
You will receive an email confirmation back that your application has been received.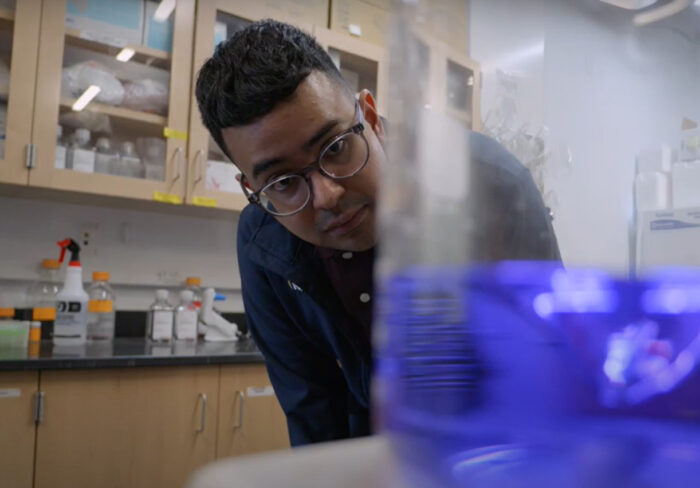 Questions about the Application Process?
If you have any questions or concerns about the application process, please considering visit us during our Office Hours!
November 8th, 2022 from 4:00-5:15 PM in the Science & Health Building, Room 433
November 9th, 2022 from 3:30-4:45 PM in the Science & Health Building, Room 212