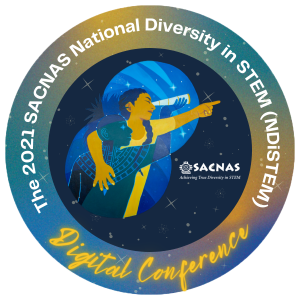 SACNAS Conference Fellowships
Society for the Advancement of Chicanos/Hispanic and Native Americans in Science
Congrats to the 2021 ¡MIRA! SACNAS Fellowship awardees, Taylor Gilmore (Biology/Chemistry, Junior) and Jared Begaye (Forestry, Senior). 
Taylor is the Treasurer of the newly formed NAU SACNAS Chapter and is excited to attend her first SACNAS conference to expand her knowledge of STEM opportunities, as well as network with potential future employers.
Jared is looking forward to learning further about how different STEM research can be applied to his major in the Forestry program at NAU. He noted that learning about different studies and other research from high-level professors and researchers around the globe can shed new light on his career path as a future Ecological Resortationalist. 
This week is conference week and we are very excited to be sending such impressive students to the largest diversity in STEM conference in the country!